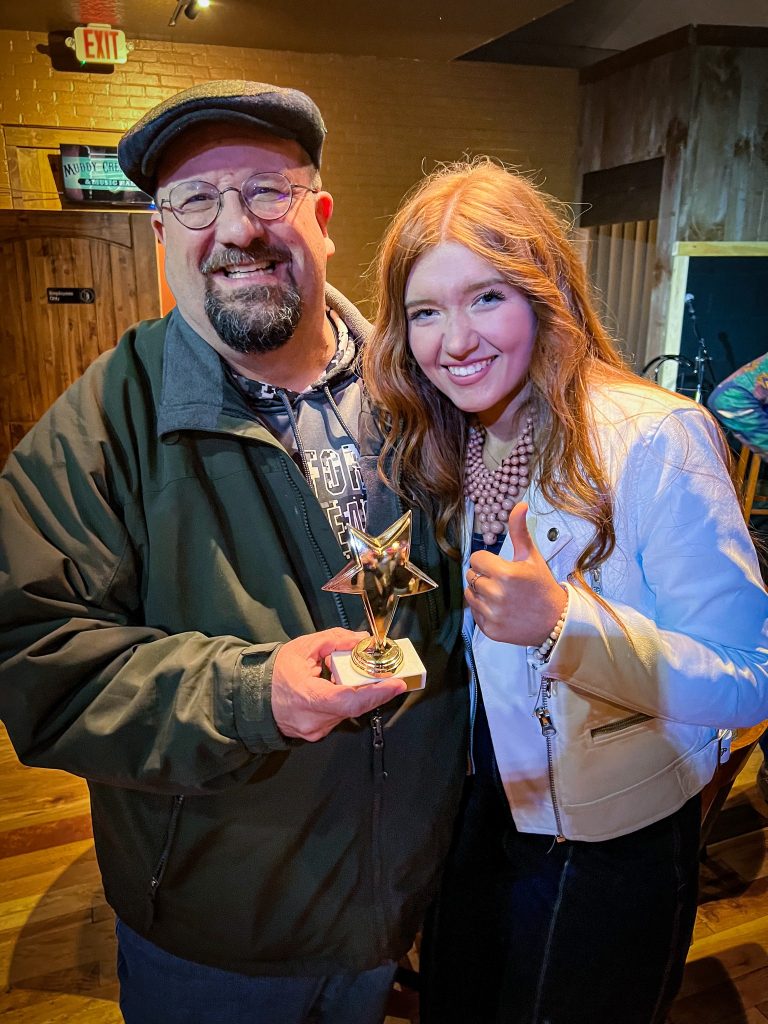 In the first quarter of 2022, Short Life of Trouble: The Legend of G.B. Grayson has enjoyed great success at film festivals all across the country. Our little documentary has now been accepted at 11 film festivals and won four awards.
Having said that, we are VERY Happy to announce that our film, Short Life of Trouble, has been named the Best Tennessee Short Documentary for 2021 by the Franklin International Indie Film Festival.
A extra special "Thank You" to Nashville Recording Artist Taylon Hope for presenting the award to me at one of her shows in Sparta, NC. She and her family are making Ashe County proud and I know that Ol' G.B. would be tickled pink that she is carrying on traditions he helped start nearly 100 years ago.
I am also happy to announce that Short Life of Trouble has been given an Honorable Mention at the Richmond (VA) International Film Festival and has been accepted at the Bare Bones Music and Documentary Festival in Muskogee, Oklahoma.
As I finish writing these brief lines, I am getting ready to get on a plane and fly to Mississippi for the 2022 Oxford Film Festival (March 23-27), another incredible festival that has chosen to honor our film.
I wonder what G.B., or Banmon, as all his family and friends called him, would have thought about all this fuss over his memory and music . I like to think he would be awfully proud!