Short Life of Trouble: The Legend of G.B. Grayson
Directed by Kelley St. Germain
From Laurel Bloomery, Tennessee, Gilliam Banmon Grayson (1887-1930) may be one of the most covered musicians in the history of bluegrass and country music. Even though his music has been recorded and performed by many musicians including Bob Dylan, Mick Jagger, Doc Watson and the Kingston Trio, very few people have ever heard his name. In this film, we explore the life of G.B. Grayson, how he became one of the most influential musicians of all time, and what his legacy looks like today.
Grayson's most famous songs include: Tom Dooley, Train 45, Handsome Molly, Short Life of Trouble, Going down the Lee Highway, Omie Wise, Rose Conley, Banks of the Ohio, and Little Maggie.
This film is funded in part by the Tennessee Arts Commission, the Arts Fund of the East Tennessee Foundation, The Johnson County Center for the Arts, Germain Media, Appalachian Memory Keepers, and private donors.
If you would like to make a tax deductible contribution, please do so HERE.
ALL donations are greatly appreciated! Your donations will help with film production and submission to film festivals all around the country.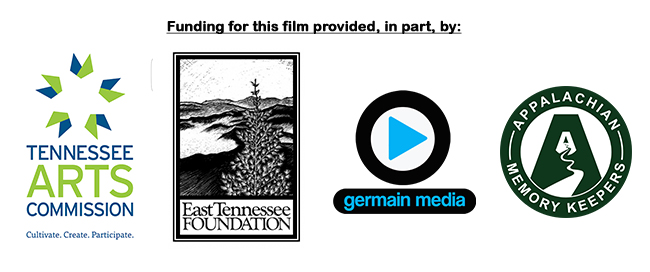 Do You Have a Story About G.B. Grayson?
If you have stories, photographs or other items related to G.B. Grayson, we'd love to hear from you for possible inclusion in our film. Please contact us via the form below.